In Gym Store
In our reception shop you will find quality supplements, workout equipment, workout clothes and FPC GYM branded products. We will also help you choose the products that are right for you!
Solarium
The solarium, popular with fitness enthusiasts, is right next to our reception. The solarium is at your disposal whenever you need it. The solarium is located in a separate quiet room.
Core Zone
In our David CoreZone Concept workout area, you can strengthen the deep core muscles of your midsection and effectively treat and prevent back problems. Ask our reception for guidance!

Gym Bar
After a hard workout, an easy and good recovery drink straight from the counter. Check out the changing drink list at the bar! Order a ready-to-drink return drink from the counter, enjoy immediately or take it with you.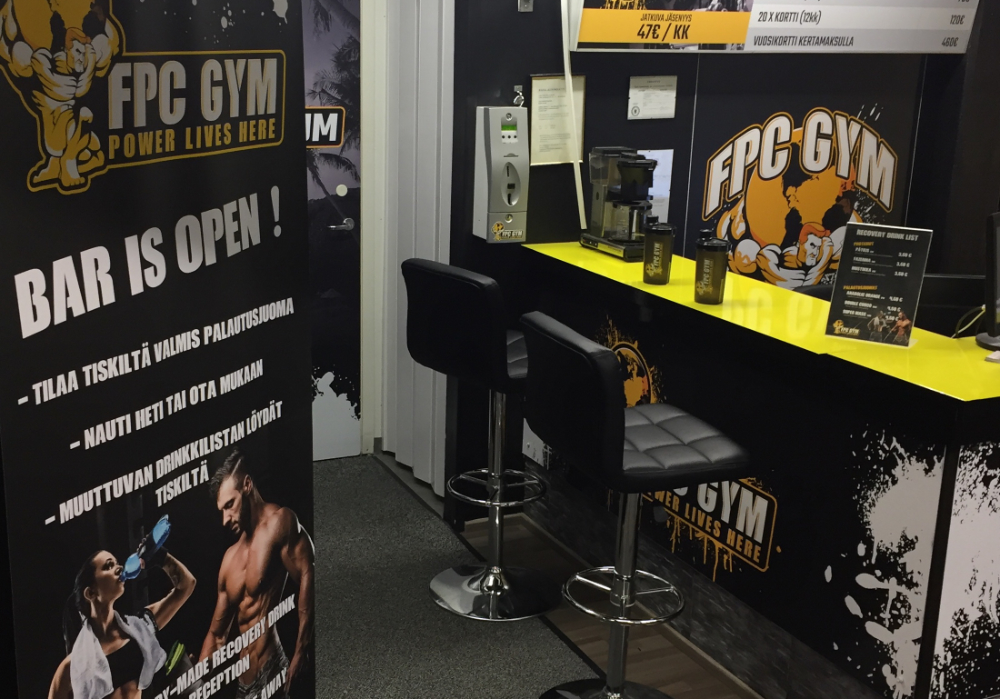 Strongman area
For the strongman sports enthusiasts, we have multiple events available for you. We are constantly adding more opportunities to train more and more sports in our gym. Come and discover what the strongman area offers.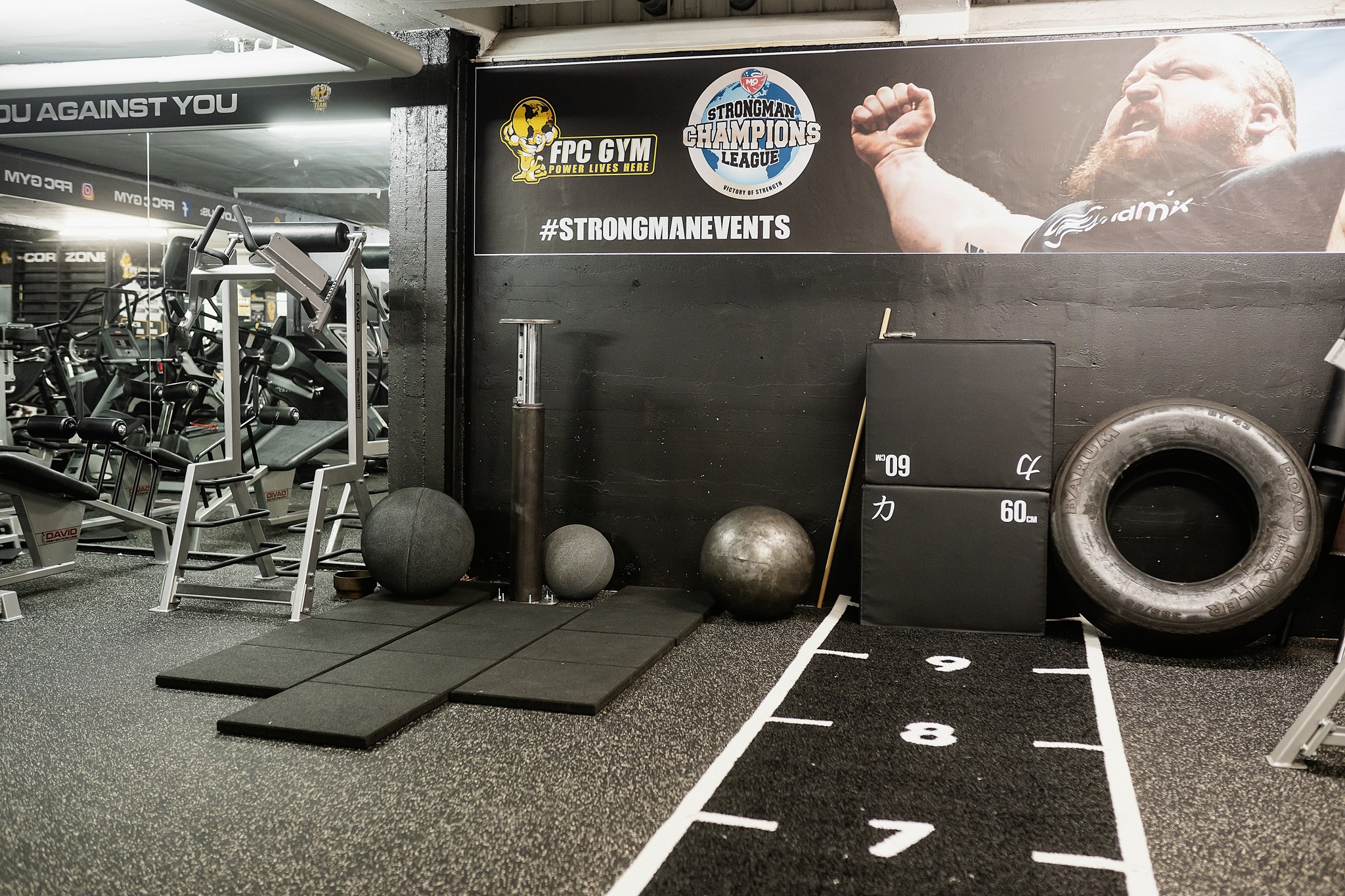 Bench press
Our team currently has several top ranked bench press monsters competing in the National Level. Our bench range is very comprehensive for good reason. Eleiko bars and weights are at your disposal!